What's in a name?
At Eventus, it's everything. Our namesake, Bonus Eventus, is the ancient Roman personification of successful outcomes. Like Bonus Eventus, we seek success at every stage of our clients' business life cycle.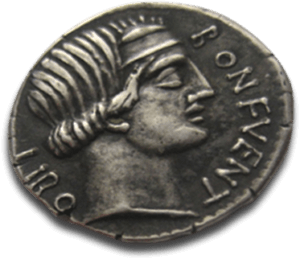 "Anyone can give advice. We get our hands dirty."
Aaron Spool, Managing Director
National Reach with a Personal Presence
Strategically located throughout the U.S.
New York
Newark
Boston
Philadelphia
Tampa
Scottsdale
Los Angeles
New York
Newark
Boston
Philadelphia
Tampa
Scottsdale
Los Angeles
Right Person, Right Job, Right Price
Midsize and rapidly growing firms have the exact same finance needs as large firms, as well as the same requirement for quality – just not in the same volume. Because these companies don't have the same volume, they can't justify hiring the full-stack, full-time finance and accounting team they need to achieve the level of quality demanded; this creates unmet needs and extra stress. With Eventus, we give you the right person, with the right expertise for the job, and we give it to you at the right price. You don't need to pay CFO prices to book journal entries or send out invoices. With Eventus, when you have a key discussion with your board or major investors or need strategic input on a major business decision, you have a CFO on tap – right there.
Breadth and Depth
When you hire Eventus, you don't just get 1 or 2 people. You get a dedicated core team + the breadth of experience and depth of knowledge of our entire company.
Do any of these sound familiar?
"We're growing fast and need resources."
You are growing at a rate that outpaces your current team's bandwidth and skill sets – you can benefit from our CFO, Controller, and/or FinOps solutions.
"We're being audited and need to prepare."
You have a pending audit; we can manage the complex process of pre-audit work and getting your books and records in order, with our Controllership solutions.
"I have a public filing due and I need help."
SEC filing and reporting is an entirely different animal from standard accounting — our SEC Reporting and Compliance Solutions can handle your needs.
"We're about to buy a company."
Whether buying or selling, we have a team to facilitate M&A due diligence and integration on your behalf with our M&A Advisory Solutions.
"We are preparing to raise capital."
We will manage the process, build the models, help with the deck and facilitate capital introductions where appropriate with our Capital Raise Solutions.
"We want to take our company public."
You have a public filing, and you don't have the staff to do the work. We help with staying compliant with the SEC, any uplist or public listing with our Public Listing Solutions.
Let's see if we can help.